World Federation of Tourist Guide Associations (WFTGA) came into being as a result of proposals put forward at the first International Convention of Tourist Guides, in February 1985. The Federation was officially registered as a non-profit organisation under Austrian law after a second Convention held in Vienna in 1987. At each international convention the WFTGA grew and today the organization has members from more than 70 countries, representing well over 200,000 individual tourist guides, WFTGA has established an international network of professional tourist guides and today is the only global forum for tourist guides and continues to grow with the changes of this industry.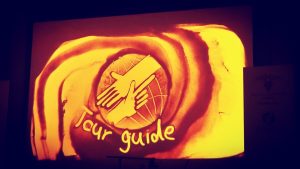 THE WORLD FEDERATION OF TOURIST GUIDE ASSOCIATIONS is a not for profit, non political organisation which groups together, around the world, tourist guide associations; individual tourist guides where no association exists; tourism partners of both the WFTGA and member associations; educational institutes in tourism for tourist guides; convention and visitors bureaux and affiliate members who have direct or indirect association with tourist guides.
The WFTGA's main purpose is to promote, market and ensure that tourist guides are recognised as the ambassadors of a region. They are the first and sometimes the only representation of the population a visitor will meet. WFTGA offers services to our members but also communicates to those in search of the services of professional area specific tourist guides and where to hire them. We also actively promote our members' associations and industry partners worldwide.
Last world convention in Georgia 2019. Spanish Team