Lladro factory
The Lladro factory porcelain figurines are the ultimate art of Valencian ceramics. It is an incredible vision. The Lladro City of Porcelain will give you a guided tour through the factory. You will follow a figurine made from scratch and every artist at his workplace will explain his part of the process. It will make your jaw drop. There are also video presentations of the history and principles of Lladro. The compex holds a large exhibition / shop where you can view most of Lladro works currently in production. It makes for one of the best art galleries in town.
The Lladro factory will show you the historical family business, its expansion all over the world and its consolidation in 2010 of Lladro Atelier.
Other thing to do could be a luxury shopping tour in Valencia, international brands such us Loewe, Hermes or Louis Vuitton are placed in the golden mile of Valencia. We will act as a guides but also as a personal shoppers, just what you need!!
Lladro factory 
Viewing time

: 2h 30min (approx.)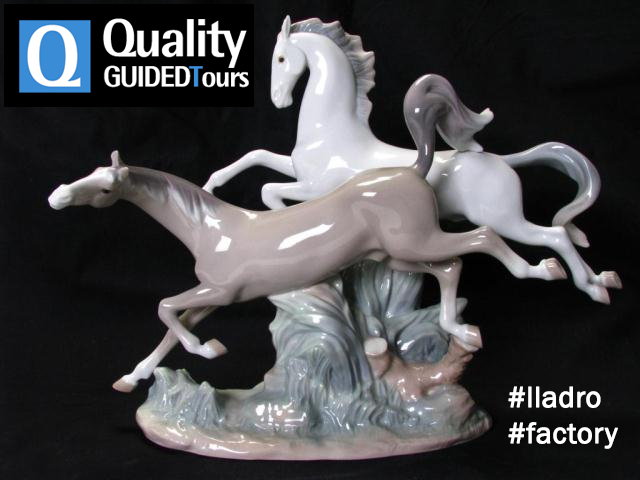 What it is about: the artworks of Lladro and process of their creation
In Detail: history of Lladro, principles of Lladro, creative process of figurines presented by the artists.
– Start this "Lladro Factory visit", visiting de Porcelain collection: This visit offers a trip into de history of this Valencian family born 1953. All the porcelain pieces are presented in a chronological order, so you can realise the evolution of the designes and pieces.
– Continue the visit with the "Painting Museum": In a modern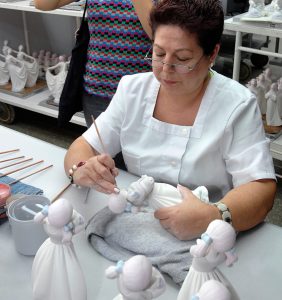 space we will find a great private collection with paintings of Zurbaran, Rubens, El Greco, Sorolla…
– Then to start with the manufacturing process, we will focus on an audiviosual trip, where to experience the history of the brand, the evolution and the different steps into de manufacturing process.
– One of the best parts of this Lladro factory visit, it is when we will visit on the first hand all the porcelain creation process started at the beggining of the 50s.
– We will finish this spectacular Lladró factory visit visiting the full exhibition of the pieces included in the Lladro catalog, and some free time to enjoy the exhibition or get a unique Lladro porcelain piece.
This will be a unique and unforgettable experience, where you will be all the time accompanied by expert and licensed guides.
---