Serrano's Towers the main testimony of the medieval walls of Valencia.
Serrano's Towers are one of the twelve gates that guarded the old Christian wall of the city of Valencia, Spain. It is of Valencian Gothic style, from the end of the 14th century.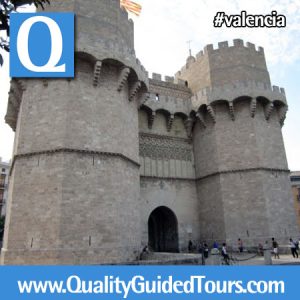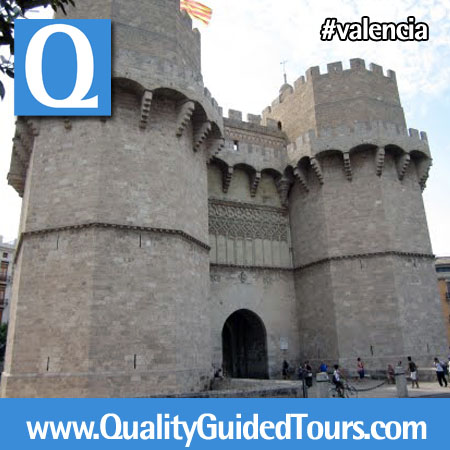 Its name seems to come from its situation, to the northwest of the old town, as a natural entrance that communicated with the roads that went to the region of Los Serranos (the royal road of Saragossa, that also merged with the royal road of Barcelona) . Another theory supposes that it could take the name of the main family that lived the homonymous street.
Serrano's towers is a great reference of the city of Valencia and one of its best preserved monuments.