Description
Enjoy this Valencia 3 hours private walking tour with your own, couple, family or private group from 1 to 35 people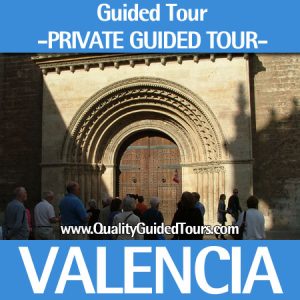 Valencia 3 hours private walking tour. Explore the capital of the Valencian Community and discover its great mix of past and present on a half-day sightseeing tour of Valencia.
Start by enjoying "Torres de Serrano". Admire buildings of elaborate Modernist and Moorish design before arriving at the 15th-century Silk Exchange (Llotja de la Seda). Declared a UNESCO World Heritage Site of Mankind in 1996, it was one of the main buildings of Valencia during Spain's golden age.
Discover the magnificient Golden age of Valencia in this Valencia 3 hours private walking tour.
Walk to the Mercado Central, which as well as being a masterpiece of Modernist design is where you can se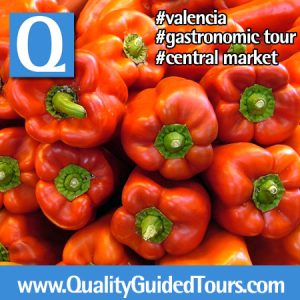 e the city in full swing as shoppers stock up on fresh fish, meat, fruit, vegetables and more. The unusual Plaza Redonda will be your next stop to marvel at the circular "square" with narrow streets leading off it. The plaza is a great place to find ceramic handicrafts and souvenirs.
Stop to taste an authentic horchata, a refreshing soft drink made from tiger nuts and sold at horchaterias. You will visit the oldest one in town. End with a panoramic view of the Cathedral, commonly known as the "Seu". There if you find it interesting, you will have the chance to discover the "holy Chalice" or normally known as the "Grial" in the Holy chappel of the Cathedral. Admire its mix of Gothic, Romanesque, Baroque, and Neoclassical elements before walking to Plaza de la Virgen to go inside the stunning Basilica of Our Holy Lady of the Forsaken; the patronesse of Valencia.
What's included in our Valencia 3 hours private walking tour:
• Central market
• Basilica of the Holy Lay of Foresaken People
Not included Valencia 3 hours private walking tour:
• Ticket entrances for the Silk Exchange building +5€ per person payable to the guide at the beggining of the tour.
**Check our Meeting point for the Valencia 3 hours private walking tour **
CHECK THE PLACES YOU WILL VISIT IN THIS VALENCIA SHARED WALKING TOUR (3H):
 Ana & Jordi Linares Private Tour Guides Valencia:
 Download complete information about our private guided tours
Download a catalogue (.pdf) with complete information about each destination (all our tours, meeting point, cancellation policy, recommendations, private transport, etc)