Silk Exchange Building Valencia declared by the UNESCO World Heritage Site, it is the jewel of European Gothic civil architecture.
The majority of the Silk Exchange Building Valencia "Lonja" (silk exchange) was built between 1482 and 1492, under master mason Pere Compte. It comprises four parts: the Tower, the Sea Consulate Room, the Orange-tree Patio and the Room of Columns.
Valencia's commercial prosperity reached its peak during the 15th century, and led to the construction of a new building.
The Silk Exchange Building Valencia is considered one of Europe's most beautiful examples of Gothic civil architecture. Its similarity with old medieval castles is based on the fierce, fortress-like appearance of its stone walls.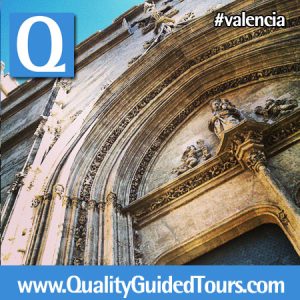 – Schedule
Mar 15 to Oct 15
From Tuesday to Saturday 10:00 to 19:00 Monday 10:00 to 14:00
Oct 16 to Mar 14
From Tuesday to Saturday 10:00 to 18:00
Public holidays and Sundays From 10:00 to 15:00