Cartagena
Private Shore Excursions
We have more than 10 years of experience in this field
Showing our land for more than 10.000 tourists
Are you arriving to Cartagena Spain in a cruise? Don´t think too much and book our private shore excursions Cartagena Spain
Enjoy our wonderful private Shore Excursions Cartagena (Spain)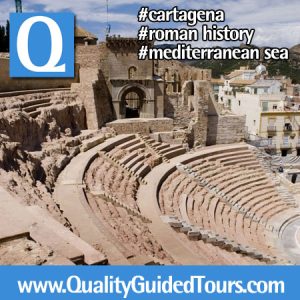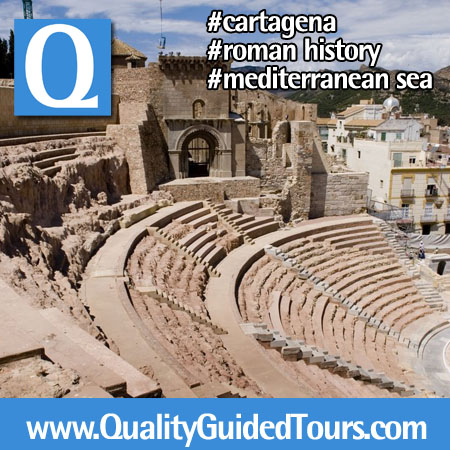 Welcome to the best website to book private shore excursions Cartagena (Spain).  We are specialised in different mediterranean lands like: Murcia or Ricote Valley. We offer the chance to book our private Shore Excursions Cartagena Spain with private transport (car or mini-van up to 6 people or coach up to 35 people). Otherwise Cartagena is perfect for a private or shared walking tours because Cartagena harbour is 1km far away from the city center.
It doesn´t matter when, it matters how you discover the city. If your arrival port is Cartagena, you are in the correct website!. Whether if you are already individual, a family, couple or a group you have the chance to book your private tour guides in Cartagena, if not, you can share the shore excursions Cartagena Spain with other passengers from (probably) the same ship you travel with.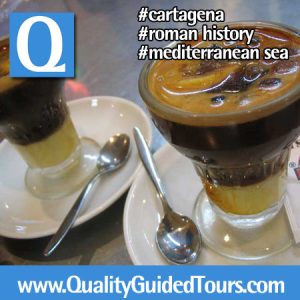 Usually a private shore excursions Cartagena Spain is 4h long, so you can enjoy the city accompanied by a local and licensed private tour guide in Cartagena and then on your own. You can taste our local wine or Asiatico Coffe or, why not the typical "tapas" in any local restaurants. Our private tour guides in Cartagena will recommend you the best options.
In our private shore excursions Cartagena Spain we offer different walking tours (private or shared walking tours in Cartagena) where you won´t need to book private transport. In other tours like the "Ricote Valley" 45min away of Cartagena you will need a private transport to get to the moorish paradise. Do you know that the "Ricote Valley" was the last reduct where the moorish lived after their expulsion from the Iberian Peninsula?. Book our private tour guides in Cartagena to enjoy the best private shore excursions in Cartagena Spain region 😉
Private Shore Excursion Cartagena Spain and Murcia
Private or Shared Walking Tours Cartagena Spain and Murcia City
 Ana & Jordi Linares Private Tour Guides Cartagena:
 Download complete information about our private guided tours
Download a catalogue (.pdf) with complete information about each destination (all our tours, meeting point, cancellation policy, recommendations, private transport, etc)
Tripadvisor Traveller Rating
Tripadvisor Ranking
#2 of 35 Tours in Cartagena
Recent Traveller Review:

"Fun and highly informative day in Cartagena!"
Download a catalog (.pdf) with complete information about each destination (tours, meeting point, cancellation policy, recommendations, etc):