How to move in Valencia??…Valencia Metro Map
Plane, public bus, metro, car, bike or walking… Which one do you prefer?. Depending on the distance you need to do, you will prefer one or other, but what we all know that a public transport is cheaper, environmentally friendly and better than a car…
In this post we will show you how to use de Valencia metro.
Valencia metro map
First of all you will have to get a Valencia metro map and explore all the network that it offers. You can get it from from one of its metro stops or download the official Valencia metro map app to your gadget.
If you want to explore the city center you will have to use mainly the line number 5 with stops in the Train Station, Colon street or in Alameda. Stoping in Xativa metro stop you can explore the town hall of Valencia and the Silk Exchange building and the Central Market, and then do the rest of the neighborhood walking till the Cathedral.
For exemple, to come and meet us for a 3h private walking tour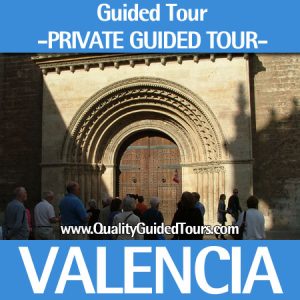 Valencia and if you want to use the Valencia metro. We will have the chance to meet in Xativa metro stop, from there we will start visiting the Town Hall for keeping with the Silk Exchange building and continue with the normal private walking tour.
On the other hand if you want to go shopping, you will have to stop in Colon metro stop, and there you will get to Colon street where the shopping area is located with all kind of international and Spanish brands too. Thanks to Valencia metro map !!
However, if you have to get to the City of Arts and Sciences, it´s a bit complicated because the closest metro stop is called Alameda metro stop, located in the old Turia riverbed. You will have to walk around 15min in the Turia riverbed to get to the first building in the
City of Arts and Sciences. So for visiting the City of Arts and Science with us we will be able to meet in Alameda metro stop, and from there in a walking tour we will go direct to the City of Arts and Science using the pathway of the Turia riverbed.
The Valencia metro network sometimes it can be confusing because in the same rail two different metros can appear, you will have to pay attention to the last destination in order not to get confused and take the wrong metro.
For the 2h segway tour Valencia, you can also take the Valencia metro and meet the guide and the segways inmediatly.
Easy if you get a Valencia metro map or you ask in the metro stations!!