Valencia
Private Shore Excursion
European Federation of Tourist Guides Associations
Qualified Guides
We have more than 10 years of experience in this field
Showing our land for more than 10.000 tourists
Private shore excursions in Valencia, the best options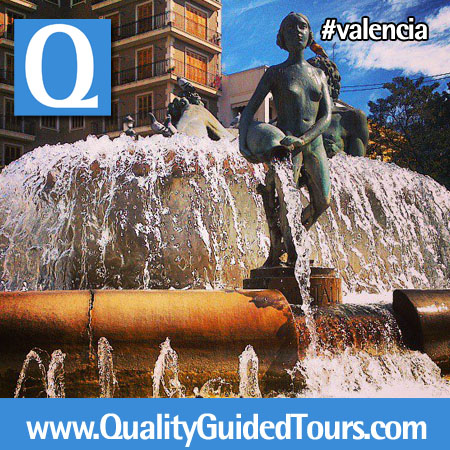 Our private shore excursions Valencia will satisfy your interest in this mediterranean lands. Are you ready for your holidays in Valencia arriving by ship?. You have the perfect website in front of you. We offer different private shore excursions in Valencia to discover each corner of the city, depending on your likes and your budget. We where born here, in this mediterranean land so, if you are looking for the best experience, book our private tour guides in Valencia, we are waiting for you 😉
If you choose our private shore excursions in Valencia we will be sure you go back to the ship with a very big smile and general knowledge about Valencia its history and its traditions. There are several options, it depends on your tastes: wine, tapas, history, tradition, culture, music, family, kids, nature, religiosity, etc. Oherwise we offer private transport in a car up to 4 people, mini-van up to 6 people or a coach up to 35 people.
Do you prefer a private or shared walking tour shore excursions in Valencia? 100% recomended!
You can book our private shore excursions Valencia or a shared shore excursion with other people from the same ship or other… If you are already a group we can customize your private shore excursions Valencia with a private transport for your own and depending on your likes or time we will organise your perfect shore excursion in Valencia.
Usually a passenger from a cruise has 4h, 6h or 8h for their shore excursions inValencia, in these time you can start discovering Valencia, go to the Albufera Natural Park or drive to Gandia where you will discover all the history related with the Borgia family, drive to Sagunto looking for the roman and jewish heritage or for example, visit a winery in Requena or just walk inside Valencia City Center a mixture of history from the II d.C. There many many options, it depends on your time; our private tour guides in Valencia will involve you and you will fell like a local 😉
Featured Private Shore Excursions & Guided Tours Valencia with private transport
Private & Shared Walking Tours in Valencia
 Ana & Jordi Linares Private Tour Guides in Valencia:
 Download complete information about our private guided tours
Download a catalogue (.pdf) with complete information about each destination (all our tours, meeting point, cancellation policy, recommendations, private transport, etc)
Tripadvisor Traveller Rating
Tripadvisor Ranking
#2 of 35 Tours in Cartagena
Recent Traveller Review:

"Fun and highly informative day in Cartagena!"
Download a catalog (.pdf) with complete information about each destination (tours, meeting point, cancellation policy, recommendations, etc):