Drink, taste and be delighted by this non-alcoholic drink, enjoy this Horchata tasting Valencia
Discover this soft drink  (horchata) made with  ground almonds, sesame seeds, rice, barley, or tigernuts (chufas).
Originally from Valencia, the idea of making horchata from tigernuts comes from the period of Muslim presence in Valencia (from the 8th to 13th centuries).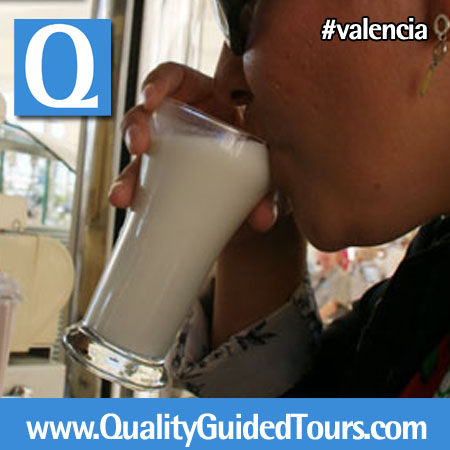 It has a regulating council to ensure the quality of the product and the villages where it can come from, with the Denomination of Origin. The village of Alboraya is well known for the quality of its horchata.
It is served ice cold as a natural refreshment in the summer, often served with fartons. Tigernut horchata is also used in place of milk by the lactose intolerant.