City of Arts and Science
Avant-garde city designed by a Valencian architect and famous all around the world, what else do you need to come and visit with us the City os Arts and Sciences?
The City of Arts and Sciences located at the end of the old Turia riverbed it is a great complementary offer for the city of Valencia.
The City of Arts and Sciences
In its various buildings you can get to know different aspects of science, technology, nature, and art. Five different buildings: Hemisferic, Principe Felipe Museum, Oceanografic, Agora and the Palace of Arts. Documentaries in 360º screen, a museum where it is forbidden not to touch, not to jump, not to laugh… the largest aquarium in Europe, a multifunctional space for celebrating tennis matches, showrooms or the new opera house with 4 different halls. All in one unique place: the City of Arts and Sciences. One of the most impressive building is the Palace of Arts with 40,000 square meters and holds four distinct venues.
Who can teach you the city of Arts and Science?
About the Oceanografic, it is said that it´s the largest aquarium in Europe. We haven´t count all the fish but we invite you to do it and discover all the species we have in the different oceans.
– The Oceanographic, in The city of Arts and Science is the perfect site to discover with children the different oceans, and discover the sixe of a "beluga" (between 4m and 6m long).
– The Agora, it is the unique empty spac in the City of Arts and Science. We can tell you one gossip: Rafa Nadal inagurated it with a tennis match.
We do not have to forget the Umbracle: its vegetation is characteristic of the Mediterranean, of the Region of Valencia, and of tropical countries, and changes according to the season of the year. From this corridor of 17,500 square metres we will have the chace to appreciate all the buildings, lakes and walkways of the City of Arts and Science. It is also an "Art Promenade", an open and green area where we can enjoy some temporary exhibitions depending on the season.
– If you visit us in summer, we really recommend you to come to the Umbracle, where you will have a the perfect shade inside made with local plants and trees.
– Take amazing pictures of the Museum of Science Príncipe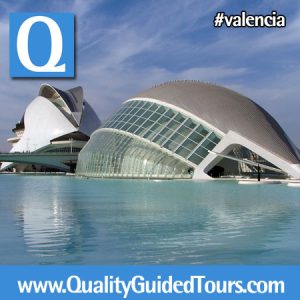 Felipe. If you are a good photographer or even if you are practising to vbe on of it. You have to visit this amazing building designed specially for activities and topics related with the science.
The City of Arts and Science is the perfect combination of the Mediterranean blue colour and white tradition of the sea and spectacular because of its designers Santiago Calatrava and Feliz Candela.
You will take striking pictures, but better feelings and experiences are waiting for you live!!