Very close to Murcia we find the Fuensanta Sanctuary, the usual residence of the patron virgin of the city.
The worship of the virgin of "La Fuensanta" -who took the place of the virgin of "La Arrixaca"- dates from the Middle Ages, when the hermits drank the water of a holy fountain (Fuente Santa). The sanctuary, as it is known today, was built at the end of the XVII century, and since then it has been through various restorations.
Fuensanta Sanctuary is made up of a traditional Murcian Baroque temple, which has three naves: a large central nave and two side naves with chapels. Inside, there are some splendid reliefs and sculptures by Gonzalez Moreno. The paintings and murals of the dome and of the choir are the work of the painter Pedro Flores.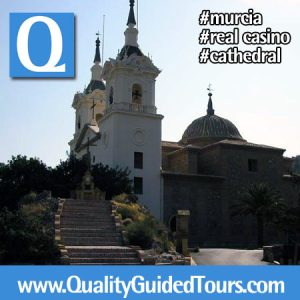 – Schedule: Monday to Sunday from 9 to 13 h. and from 16 to 19 h