Valencia Cruise Shore Excursions
Do you let us help you in your Valencia Cruise shore excursions? Trust us for your Valencia Cruise Shore Excursions and we will plan your perfect day. We can start explaining you the best things to do in Valencia. 
Valencia is very well known because its metro network, easy, cheap and comfortable to get to the different  touristic places, get your Valencia metro map and start enjoying Valencia, but let you guide by local, licensed and professional tour guides. But if you prefer we can recommend you some Valencia shore excursions to do:
– Valencia 4h private shore excursions: Arrange a private shore excursion in Valencia, justo for your group of friends, family or because you want a more personalized tour. In 4h we will show you the city center and if you need it we can arrange a private car, van or bus just for your service.
– Wine history tour shore excursions: For all wine lovers and if you want to have the perfect combination of gastronomy and history, this is your tour! It´s a private shore excursion where we will visit some important villages in terms of wines and then we will visit a special cellar or winery.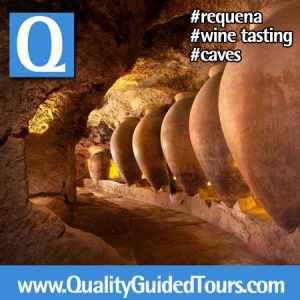 – Paella show cooking shore excursion: You have the perfect time 4h and you are in the perfec and original place to learn from professionals how to cook a real Valencian Paella.  Professional chef + local guide + traditional Valencia restaurant = paella lessons in Valencia.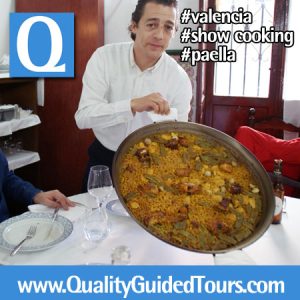 – Albufera Valencia shore excursions: If you love the wild life, this is the perfect tour for you. Explore the Albufera Natural Parl, and meet with local wetlands birds, explore the rice lands and enjoy a ride boat in the natural lake. All this in 4h!!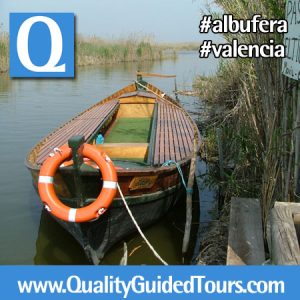 Valencia Cruise Shore Excursions
You can also enjoy Valencia by bikes, healthy and environmentally friendly, Valencia by bike will help you to discover a wonderful and clean city. We have different Valencia bike tours, daily or scheduled, just trust local guides.
Otherwise, have you ever heard about the City of Arts and Sciences designed by a Valencian architect? 5 different buildings make this avangard and futuristic city located in the Turia riverbed.
What about visiting the Lladro factory and getting your high porcelain figure?
Is it time for lunch? Enjoy a wonderful paella with us!!
Valencia Cruise Shore Excursions
Several restaurants in Valencia where to eat paella or enjoy cooking your own paella, other activity could be a Tapas tour in Valencia: Food+culture is waiting for you!!
If you arrive to Valencia in the late afternoon, check the Valencia nightlife agenda and discover all the activities already planned. We are sure you know Spain because its flamenco parties, in Valencia we have a lot of places where to enjoy flamenco performances while you enjoy some drinks and you taste "Agua de Valencia".
As you can see we are plenty of things to do in Valencia for your Valencia Cruise Shore excursions: Valencia by bike, the City of Arts and Sciences, restaurants in Valencia, a remarkable Valencia nightlife or just a flamenco performance…
Things to do in Valencia
Valencia is a cosmopolitan city  with a great variety of cultural activities, concerts, workshops, conferences and courses.  Public or private activities, free or payable but always something to do in Valencia. What do you think about renting a bike and go biking using the old Turia Riverbed? Booking a Valencia bikes tour will be a different way for discovering this trending city, 2h biking will be enough for your first time!!
Discovering the typical Valencian traditions are other interesting "things to do in Valencia" you can find with us. The Lladro factory will show you the historical family business, its expansion all over the world and its consolidation in 2010 of Lladro Atelier.
Other thing to do could be a luxury shopping tour in Valencia, international brands such us Loewe, Hermes or Louis Vuitton are placed in the golden mile of Valencia. We will act as a guides but also as a personnal shoppers, just what you need!!
Valencia Cruise Shore Excursions
For us one of the best "things to do in Valencia" is a Paella show cooking. Get the chance to learn and practice at the same time how to cook a real paella, with the best ingredients and the best local chefs. Cook you own paella and eat it for lunch, show your pictures to your friends and then cook for them!! Why not?
Cruise Shore Excursions?
From the beginning these are some "things to do in Valencia" where you can start but if you aren´t a beginner, let us know and we will customize an aproppiate tour. For exemple, for experienced tourists in Valencia, we have a Vespa tour activity for you! Rent with us your Vespa and accompanied by and expert driver and licensed tour guide enjoy this trending city with a Vespa. We will discover even the Albufera Natural park.
Contact us, get your map, get your Vespa and let´s go in a Vespa tour, for exemple!
All you need is Valencia!! And as you have seen in our profile, we were born here, so… What else do you need to trust us and book with us a Valencia Cruise Shore Excursions?