Conception Castle, Centre for the interpretation of the History of Cartagena is the best setting off point to know the city and get a general vision of it's 3,000 year history: the Punic Cartagena founded around the year 229 B.C. by General Asdrúbal.
The mining riches that came years later to the Romans converting it into one of the most important colonies of the Roman Hispanic; the taking by the Arabs and the conquest for the "Castilla" by Alfonso X in 1245; the military splendour of the XVIII century to it's conversion into the Marine Department of the Mediterranean; and the XIX century, when Cartagena lived one of it's most splendid epochs thanks to it's industrialization and the important traffic to it's port.
The  setting chosen to carry out this Concepcion Castle through history is the Hispanic- Muslim fortress situated in the Hill of the Conception, the highest mountain of the five which protect the city, and which has served as an enclave for the Roman temple dedicated to Asklepio (The god of health), a Muslim citadel, a medieval castle and the place to hang the siren which advised the population of the bombings during the Civil War.
The Concepcion Castle, in the same way, offers the best panoramic view of the city and it's natural port.
All within reach thanks to the panoramic lift that saves the height of the mount.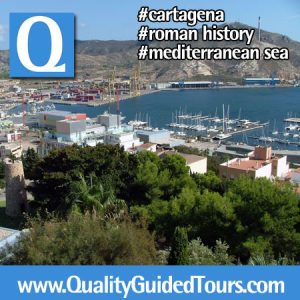 – Schedule
1 July – 15 September.
Monday to Sunday: 10:00 to 20:00.
16 March – 04 November:
Tuesday to Sunday: 10:00 to 19:00.
5 November – 15 March.
Tuesday to Sunday: 10:00 to 17:30.