With more than 300 stores The Mercat Central de Valencia has always been known for the quality, variety and freshness of its products as well as the helpful, personalised service provided by its traders.
The Central Market in Valencia a covers exactly 8,160 square metres divided into two areas or zones. The first one is an irregular shape with a surface area of 6,760 square metres and the other, which is octagonal and covers 1,400 square metres, houses the fish market. The basement, which has 7,690 square metres, was previously a fish auction and is now used as a car park.
Central Market in Valencia is generally considered one of the oldest European markets still running.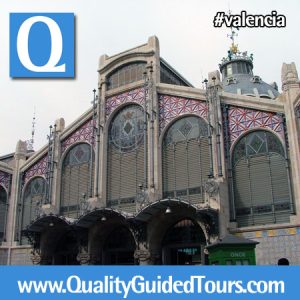 Its structure of iron, tile and glass was welcomed with skepticism after its inauguration, but little by little its figure has ended up becoming one of the main architectural icons of the city. Its health continues unshakeable to the passing of time and shows of it are more than a hundred of positions that still continue giving life to the main commercial surface of fresh product not only in Valencia but throughout Europe.
– Schedule
8:00 – 14:30
– Free admission