It is now the turn for those tourists with special disabilities or needs, Valencia for handicapped people
As professionals in the tourism sector, we have seen many times some problems for visiting our cities with disabled people, or special cares and needs.
In Valencia we have everything solved for your needs and we offer the chance to book a guided tour specially designed "Valencia for handicapped people", with wheelchairs or any other disability.
Whether if you have an electric or manual wheelchair we can help you to arrange a guided tour and visit this wonderful city of Valencia.
We have special transports where to fit your wheelchair and enjoy a panoramic tour of the City of Arts and Science. Once in the city center you won´t miss anything because Valencia is a flat city specially designed for disabled people or coming with wheelchairs.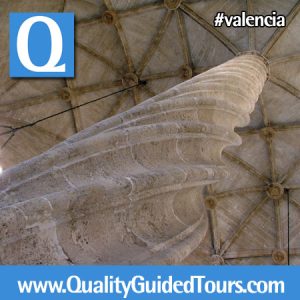 You will have the chance to visit the "Central Market", the Silk Exchange building declared World Heritage by the UNESCO and enjoy the city center of Valencia, visiting the main historical streets and squares.
Once you have visited all the city center we will have time to enjoy some local tapas in local restaurants, and after that our special transport will pick us up and we can go back to your hotel, port or wherever you consider.
In 4h you can visit all Valencia, the perfect combination: panoramic tour and then a cultural guided tour.
Ask professional and licensed tour guides for your excursions and we will solve any problem or needs you consider 😉