Experiences, feelings, emotions, excitements all booking with us private tour guide in Valencia.
The best option to discover one of the most excited and interestinc Mediterranean cities with its: Serranos Towers, Central Market, The Basilica ofr the patronosse, the Silk Exchange building of the Lladró factory. In addition, Valencia offers a great variety in terms of gastronomy: Valencian paella, "All i Pebre", best orange juice, horchata, local wines…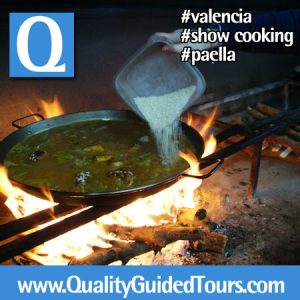 We offer different ways for discovering the city. The cheapest one is booking a 3h private tour guide in Valencia, where we will have time for visiting the Serranos Towers (meeting point), then we will continue to the Virgin square for admiring the Royal Basilica where we keep the main image for the patronesse and the Cathedral with its 3 different gates. We will cotinue this 3h walking tour visiting the Central Market, where around 400 stalls are selling their best local and fresh products. It ´s just amazing!!
On the other hand, we also can offer together with our private tour guide in Valencia a private car or any kind of transport, so if you are arriving to Valencia by ship we will recommend you to book a 4h private shore excursion. In this 4h we will explore the City of Arts and Science, a futuristic complex designed by the Valencian architect Santiago Calatrava. The we will get to the city center doing a panoramic drive in Colon street, the bullring, the Town Hall and finally we will stop at the Silk Exchange building.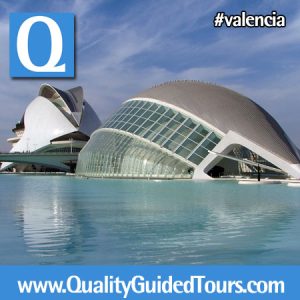 However, if you are looking for a more complex tour, we can book a private tour guide in Valencia for visiting the Lladró factory. Through this visit you will meet the experts of this famous valencian factory.
From Valencia there are several private shore excursions to manage from, for exemple for visiting the Albufera Natural Park, the Roman Sagunto or to discover the history of the Borgia Family.