Guided tour to Alicante: tapas and wine tour. Experiencies, feelings, activities, guided tour to Alicante, inner villages, beatiful beaches, relax, golf, wine… This and more is what Alicante has to offer the visitor!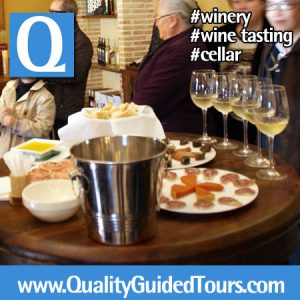 See some of the many treasures of Alicante and discover the Mediterranean cuisine. Realize all this accompanied by an expert and local guide.
This time we recommend you a different guided tour to Alicante, we offer you a tapas and wine tour.
Summer is coming and this can be the time to change your mind and while you enjoy learning some history and culture about Alicante, why not to try some typical Spanish tapas and some local wine?
Take a walk through the old city center and experience some typical Mediterranean tapas.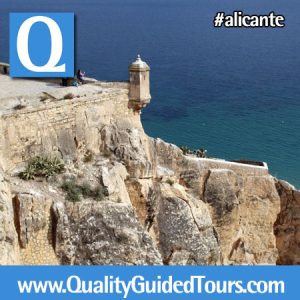 While you go from one bar to another, you'll see the St. Nicholas Co-Cathedral, built in the Herrerian Renacentist style over the remains of a mosque.
Next to this location we will try more tapas+drink and we will see other interesting buildings like The Baroque Town Hall dates from the 18th century and it has a sculpture of Dali inside, the Modernist palace known as the Carbonell House dates from 1924 or the Spanish Boulevard, it has the typical Mediterranean flavor with its palm trees and harbor.
As you can see a Mediterranean guided tour is waiting for you in Alicante.
Not only the Mediterranean life is famous around the world, the Mediterranean diet was declared  Intangible Worl Heritage by the UNESCO. The Mediterranean cuisine is based on: vegetables, meat, fresh seafood and fish, and of course the most famous ingredient: the olive oil.
Take the chance to live like a local and discover as a tourist, this is the aim for this guided tour to Alicante: tapas and wine tour.