As mentioned in previous posts, planning in advance your cruising excursions Cartagena before you go on a cruise is the best and you will avoid nightmares during your cruise in the Mediterranean.
The Spanish life starts quiet late around 10am, but probably you will arrive to the harbor at 08:30an or 9am, but until 10am museums, touristic sites and shops will be closed. Do not worry, with us we will plan everything in advanced and we will be sure you enjoy your cruising excursions Cartagena from the begining.
– Start with a walking tour to the Roman House of the Fortune. These archeological rests date back from the 1st century B.C. It offers a panoramic view of the domestic life of the Roman period through the different rooms. Stuning, wonderful and unique!!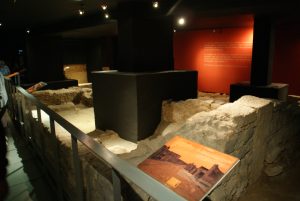 Continue using the lift up to Saint Barbara´s Castle and discover amazing panoramic views over the harbor and the city of Cartagena.

Go down to the city center walking and you will find in a special balcony, surprising views over the Roman Theatre.

Once you are down in the Town Hall Square continue with us your cruising excursions Cartagena. We recommend visiting the Roman Theatre. An imposing building with a capacity for 6.000 people whose particular characteristic certify the important role played by Cartagena in the history of the Ancient Hispania.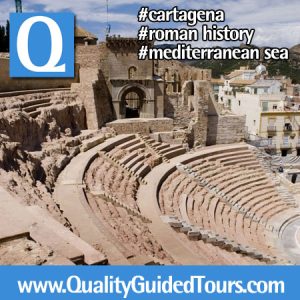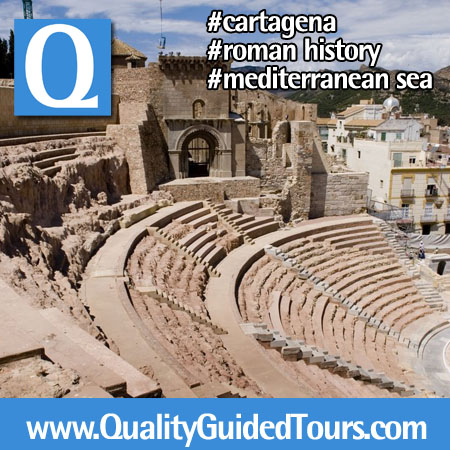 Now you should discover part of the recent history in Calle Mayor from the  XIXth-XXth century. Modernist or eclectic houses, the Grand Hotel, the Cervantes House or the Casino show the economical spendour of the XXth century.

Have a look inside the Naval Museum. If you were trying to find the famous "submarine" you have reached the final point!! In the Naval Museum we have the first prototipe of submarine that Isaac Peral designed.

After have visited the most important sites, we invite you to taste some wines with D.O Campo de Cartagena or taste the "asiatico coffe" made with: Licor 43, coffe and condensed milk, a special an dunique variety of coffe traditional from Cartagena.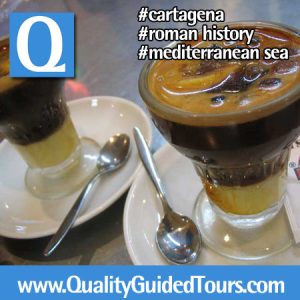 We have left many interesting sites but as we always say:
You have to leave something to visit so we are sure you will be back!!