Cruise excursions Alicante the best option for enjoying the Mediterranean sea!!
What about our cruise excursions in Alicante? The Mediterranean sea, our lovely Mare Nostrum. Romans knew that this spectacular sea was going to be one of the first economical reason for setting up new villages, new activities new habors!! Alicante is one of that cities that Romans founded close to the Mediterranean for making profit and having benefits with other ports of their domain.
Now it is your chance to discover this lovely city with a cruise excursions Alicante. Those cruising excursions Alicante will take you in a 4h guided tour Alicante where to discover the "must-visits" sites of this wonderful and Mediterranean village.
Experience with this cruise excursions Alicante the charming Spanish boulevard, enjoy the panoramic views over the Mediterranean from Saint Barbara´s castle, or taste the typical non-alcoholic drink "horchata". Continue the cruise excursions Alicante in the Hogueras Museum, where you will learn more about this International Tourist Interest Festivity held in June.
We were born in this Mediterranean lands so we feel in our veins the heritage and the legacy that romans, arabs gave us through the history in this lovely lands. Let us guide you in this new experience with local and professional guides, history and cultural tours experts, wine and food lovers.
Give us the chance to guide you in our lands you won´t regret it…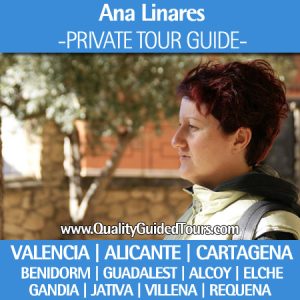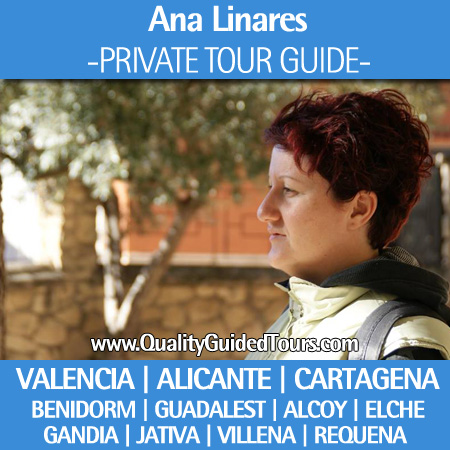 We offer tailored tours and customized cruising excursions and private guided tours for all ages and likes. We are young and experienced guides in the Valencian Community and Murcia´s Region.
Don´t miss the chance to meet friendly guides for your cruise excursions Alicante, alone, with your friends or with your family… Cultural tours, tapas tours, lanscape tours or luxury shopping tours in Alicante… Ask professionals for your cruise excursions and you will recieve a quick reply with the best deals and offers for each date.