Description
Enjoy this Valencia Famous Lladro Factory with your own, couple, family or private group from 1 to 6 people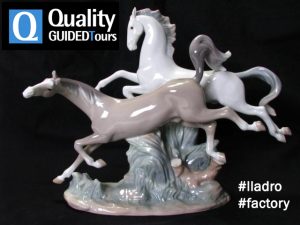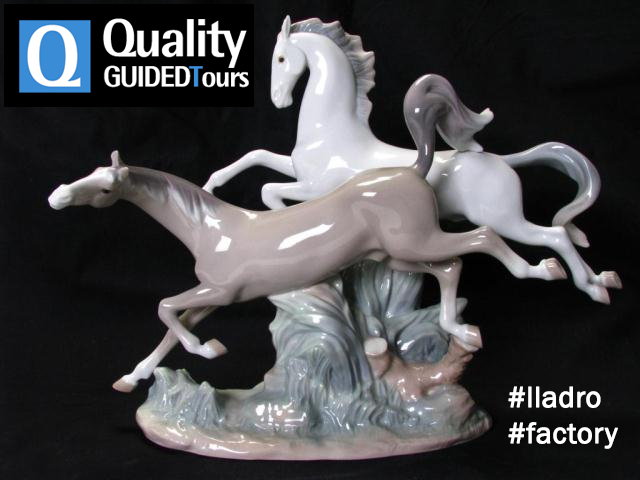 The Lladró factory porcelain figurines are the ultimate art of Valencian ceramics. You will visit the entire factory and you will have the chance to meet some artists designing the figurines. There are also video presentations of the history and principles of Lladró. One of the best parts of this Lladro factory visit, it is when we will visit on the first hand all the porcelain creation process started at the beginning of the 50s.
The complex holds a large exhibition / shop where you can view most of Lladró works currently in production. This will be a unique and unforgettable experience the Valencia Famous Lladro Factory, where you will be all the time accompanied by expert and licensed guides. After that, visit the city center in a panoramic drive around Valencia.
Enjoy visiting all the process for creating this porcelain jewels. Our expert guide will introduce you this familiar business and also the history of Valencia through a panoramic drive in the city center.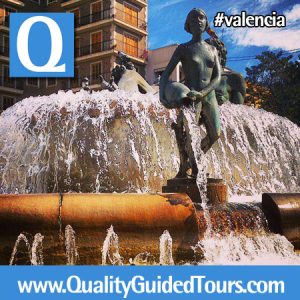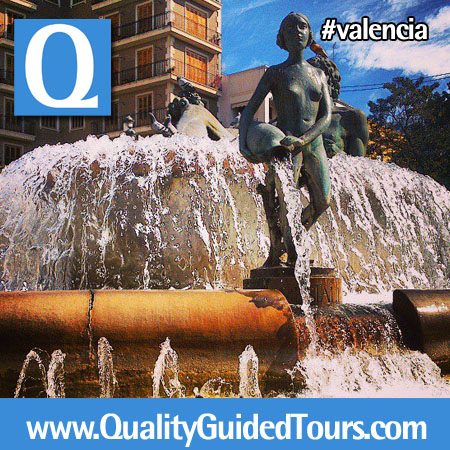 A mixture of experiences are waiting for you in this Valencia Famous Lladro factory.
What's included in our Valencia Famous Lladro factory:
4h expert and local private tour guide in Valencia
Transport included in a car o mini-van up to 6 people (driver and guide same person). We offer the chance to book a van or mini-coach if you are a bigger group, ask for your special quotation.
Not included in our Valencia Famous Lladro Factory:
Any ticket entrances not mentioned in the description
CHECK THE PLACES YOU WILL VISIT IN THIS VALENCIA FAMOUS LLADRO FACTORY:
 Ana & Jordi Linares Private Tour Guides Valencia:
 Download complete information about our private guided tours
Download a catalogue (.pdf) with complete information about each destination (all our tours, meeting point, cancellation policy, recommendations, private transport, etc)
Alicante | Benidorm | Cartagena | Valencia
** Private shore excursion developed by Qualified Local Guides. Book only professional guides. If you are travelling with a private group, family or friends, you can book a private guided tour+transport for your party**