I'm your Private Tour Guide!
Dear visitor, my name is Jordi. I develop my job as a private tour guide in Valencia, Cartagena Spain, Alicante, Benidorm, this marvellous piece of land bathed by the sun, watered by palm trees and full of history. Bachelored in Art of History and after have travelled all around the world, I feel heir of the Mediterranean traditions; our history, gastronomy, art and festivals. I am an open and hard working person, I offer you the chance to take part in my unique guided tours. ¡100% recommended!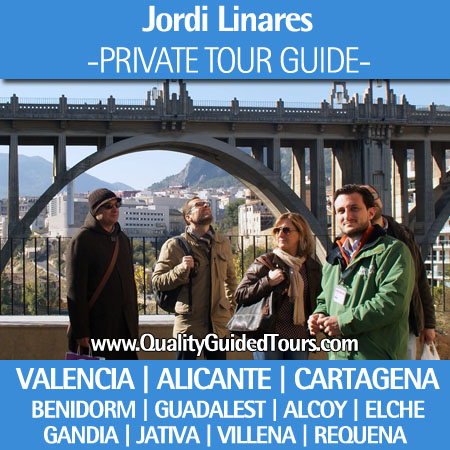 I consider myself a wine lover and I can make you to enjoy the Spanish wine and to discover this new world from different points of views.
On the other hand, I am the President of the Official and licensed tour guides Association in the Valencian Community (AGUITUR), with 11 years of experience in this sector.
¡¡Wherever you choose I can assure 100% satisfaction with my private guided tours developed in Valencia, Cartagena Spain, Alicante and Benidorm!!