Are you looking for a private tour guide?
Hi!. My name is Ana, I was born in this Mediterranean lands and I am passionate about my work: tourism sector.
I am a graduated tourism professional with experience guiding in English, Spanish, Catalan and French small groups all around the Valencian Community. I have lived in York (UK) where I spent one year improving and learning the English language and culture, it was a wonderful time where I learnt as a traveler and I grew up as a person.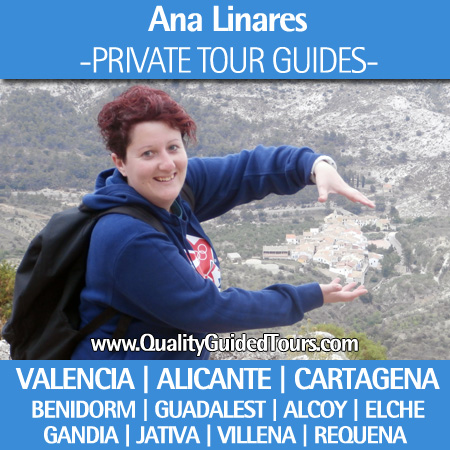 When I travel around, I like to keep in touch with locals and feel the environment they have in their daily life, now it´s your turn to discover my lands and feel the real environment of this superb cities.
Unforgettable moments are waiting for you!! "Book a tour guide, not a guide book".
Two siblings running the same company and working as a private tour guide in Valencia, Cartagena, Alicante and Benidorm, with 10 years of experience and passion in the tourism sector, means the passion is in our veins.