Benidorm in Segway unique and special activity!! Get to know Benidorm in an amusing and original way!! A floating sensation!!
You can travel for miles and miles and discover Benidorm in Segway. The Segway PT can take you to places you would not be able to access by bicycle or car (including inside many stores, offices, businesses, airports, lifts and trains). Although they are ideal for short trips of 8km or less, the Segway PT can travel up to 38km on a single battery charge (depending on terrain, loading and riding style).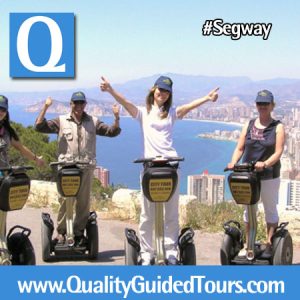 Explore the center of Alicante, Benidorm, Valencia and Cartagena and discover its most emblematic monuments in the most original and fun way.