Description
Join us in this Valencia city center walking tour and discover the Historical City Center of Valencia.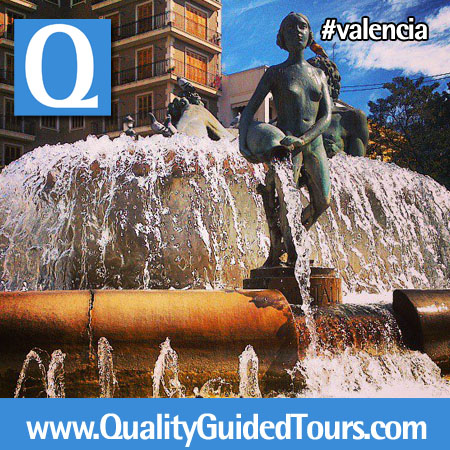 Special Valencia city center walking tour shared and daily. Meet your guide in Plaza La Reina and star enjoying this Valencia city center walking tour. We recommend you to check availability and if it runs the day you want to join them.
Start this Valencia city center walking tour escorted by official licensed guide that will guide you through the streets, squares and most important monuments of the old city center such us: La Reina square, the Cathedral (inside only the free entrance part), Almoina square, Virgin square, Royal Basilica of the Virgin of Foresaken, Government Palace, La Paz street, Palace of the Marquis of "Two Waters", Old University La Nao, Las Barcas street and City Council square.
Discover the main important touristic sites in 2h in this Valencia city center walking tour .
Starting in "Plaza la Reina" you will get surprised by the Cathedral and its surrounding area, The Basilica of the patronesse of Valencia will be other important point in our Valencia city center walking tour. The mediterranean life is shown in the city of Valencia in all its splendour like in "Carmen neighbordhood" or close to "Plaza Redonda" where we will find narrow streets and small houses which keeps the essence and the original feeling of a charming but at the same time cosmopolitan city.
This is an interesting and quick view to the Gothic and Modernist parts of Historical Centre of Valencia just in 2h with explanations and recommendations done by Official Tourist Guides.
— Children under 12 years of age free–
** Meeting point: Tourist Info, Plaza de la Reina 19, Valencia.**