Description
During this Valencia Fallas historical walking tour you will learn and visit the historical highlights of this trending city: Valencia. Available tour on 16th, 17th, 18th adn 19th march afternoon from 16h – 18h. 
Discover Valencia with our historical walking tour
Starting in Serrano's Towers near the the Cathedral of Valencia, your private tour guide in Valencia will explain you in detail the "Plaza de la Virgen" history. The buildings features various different architectural styles, although there is a clear predominance of the Gothic style. Next to the Cathedral you will discover the Basilica of Our Holy Lady of Foresaken people the patroness of Valencia. During this walking tour you will have the chance see one of the most exciting moments of the Fallas is the floral offering to the patroness.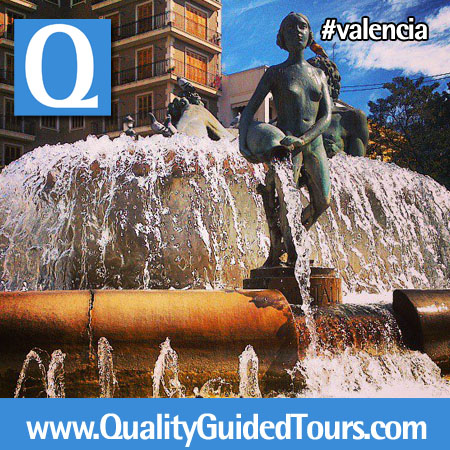 In the same square Plaza la Virgen we have the Valencia Regional Government Palace, a Gothic building, built in 1421 as the seat of the Valencian Autonomous Government, in charge of representing Valencia before the Courts. Surrounding the Serrano´s Tower, you will discover with our private tour guides in Valencia the special and charming "Carmen" neighbordhood, with narrow streets and typical houses.
At the end of our Valencia Fallas historical walking tour, we will have the Silk Exchange Building masterpiece of the Valencian Golden Age in the 15th century and next to it we have the Central Market a modernist building where to buy local and fresh products.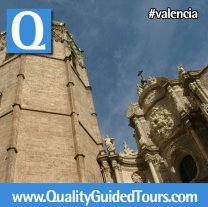 We will finish our tour Valencia Fallas historical walking tour close to the Central Market, a must see in Valencia
What's included:
2h private tour guide in Valencia
Cathedral of Valencia (exterior)
Holy Basilica (exterior)
Silk Exchange building (interior, except 17th closed)
Exclusions:
Ticket entrance to the Silk Exchange Building (+2€ per person)
Join us and enjoy Valencia in the best season: spring!
** Meeting point: Serrano's Towers – Plaça dels Furs-. **